Regular price
€255,00
Sale price
€215,00
Unit price
per
Save €40
Sold out
A short-scale electric guitar! The Loog Pro VI Electric comes bundled with flashcards, an app, and free video lessons, making it easy for beginners to finally learn to play guitar.

Recommended: Ages 9+
Electric guitar strings and standard guitar tuning: Learn on a Loog, play any guitar.
Includes chord flashcards, free video lessons, and full access to the Loog Guitar app.
View full details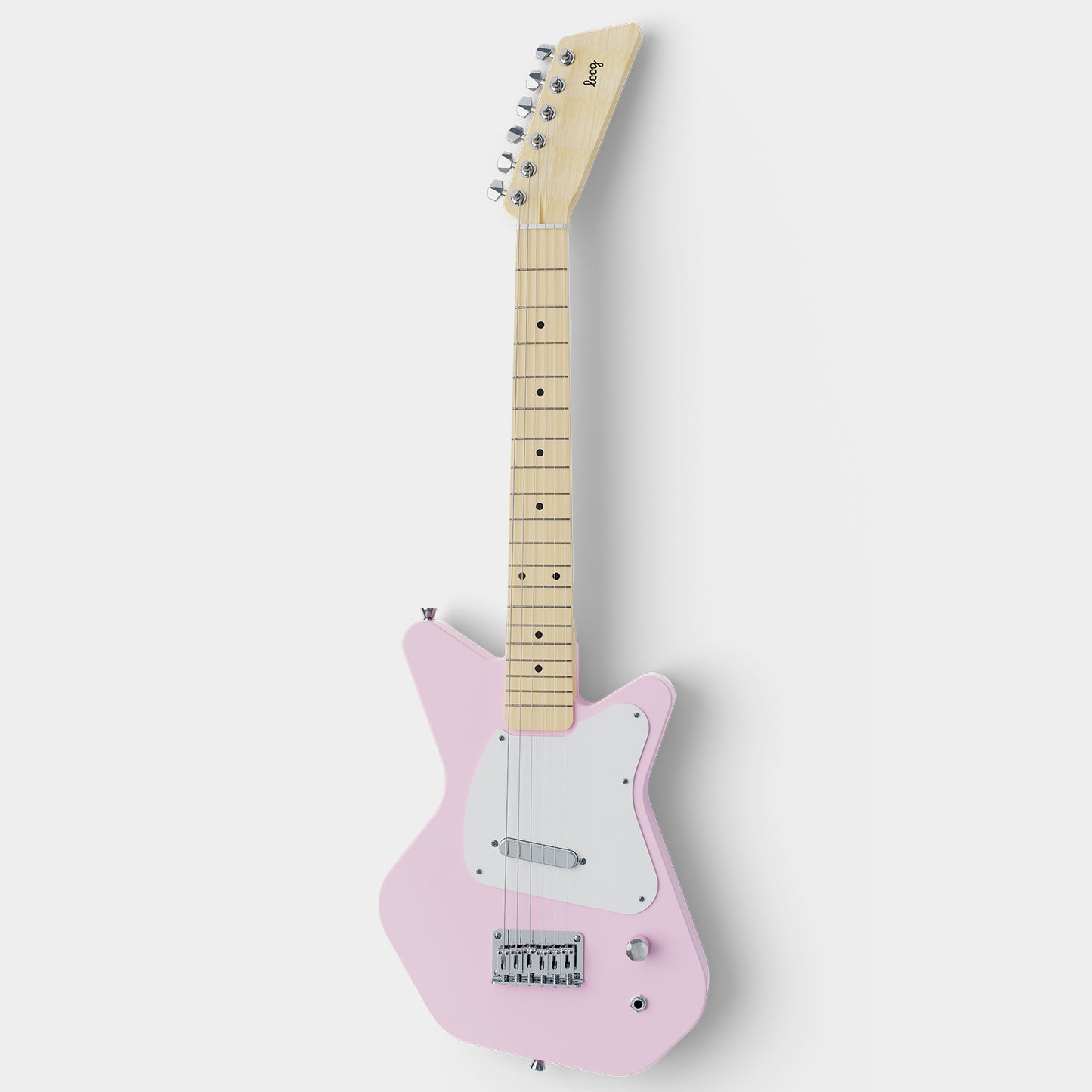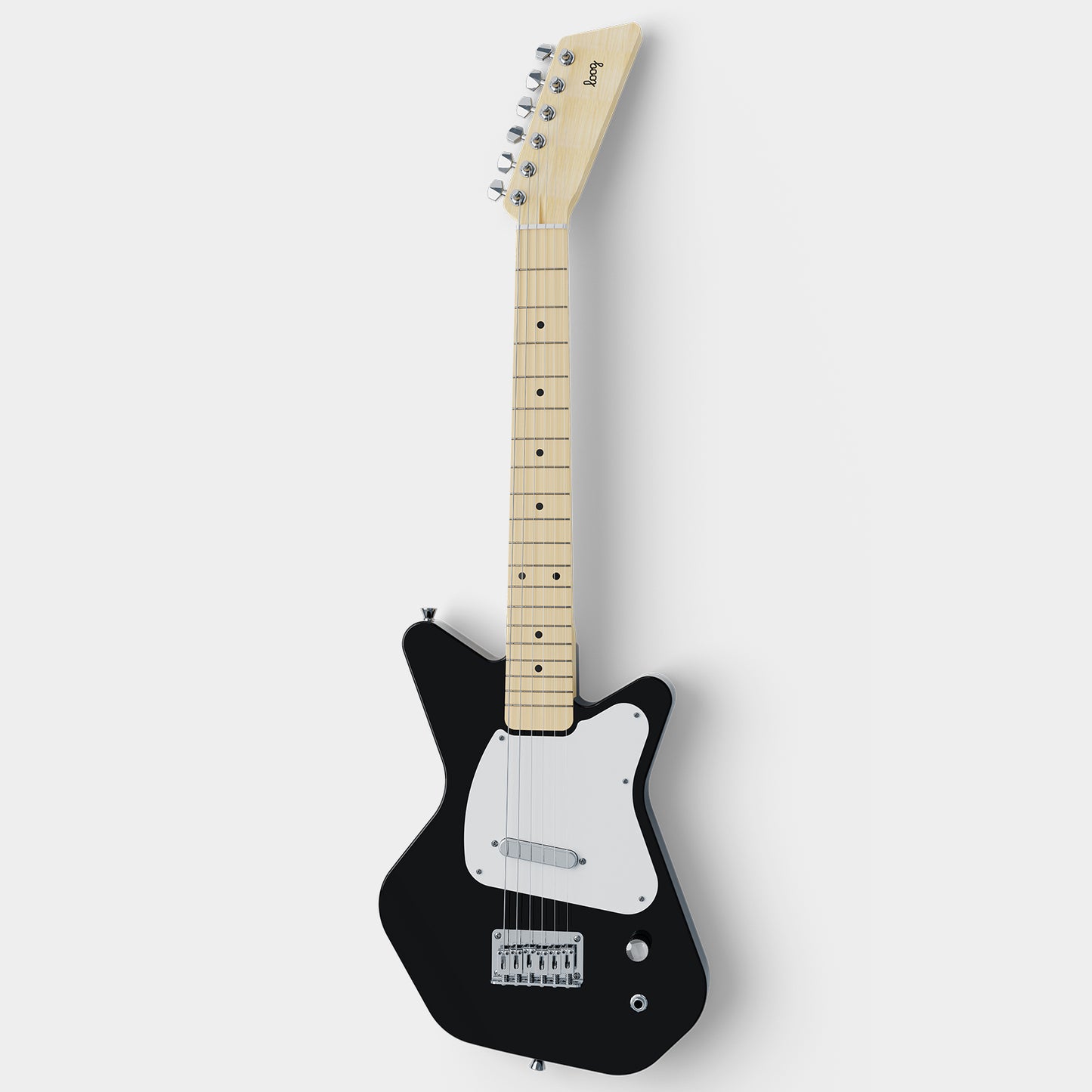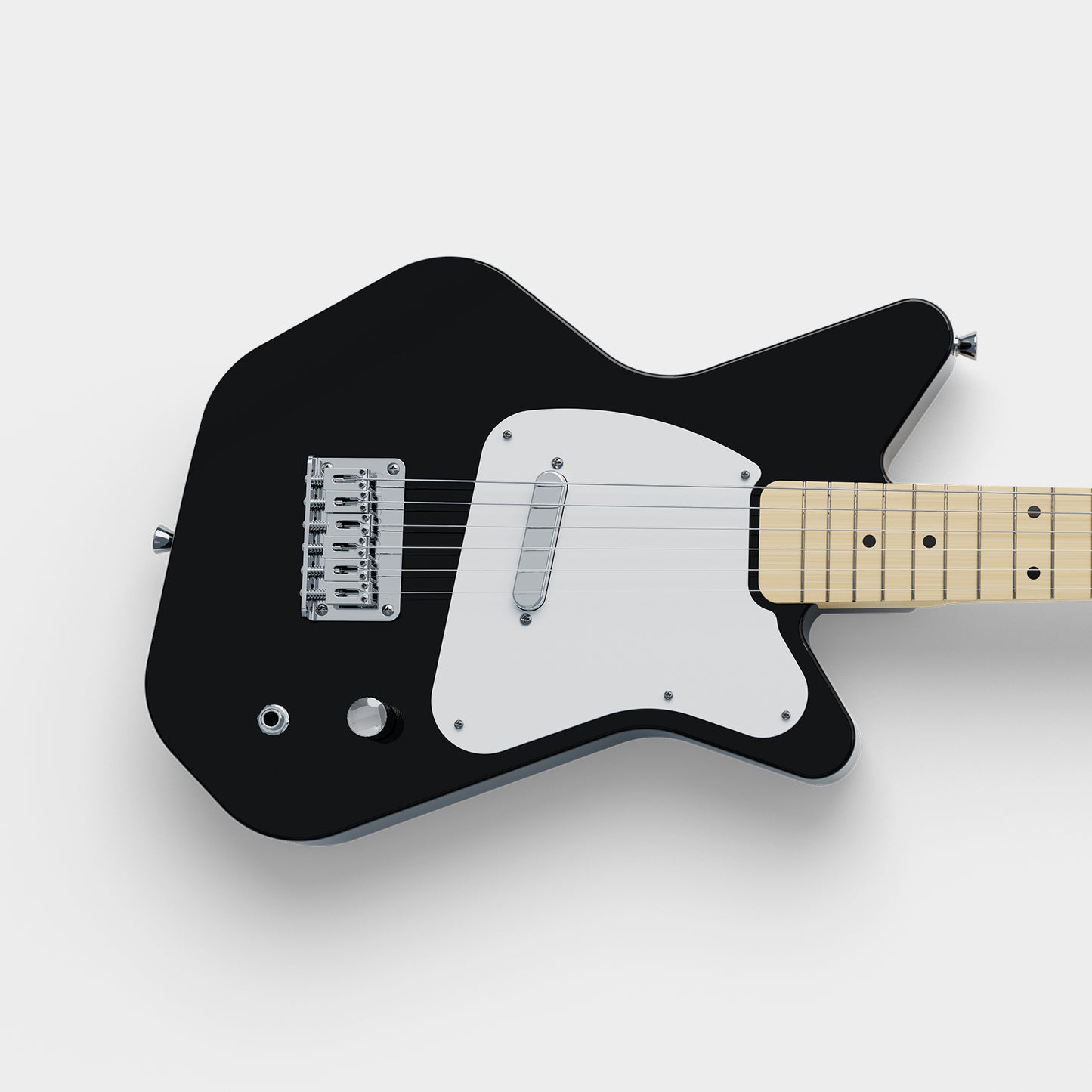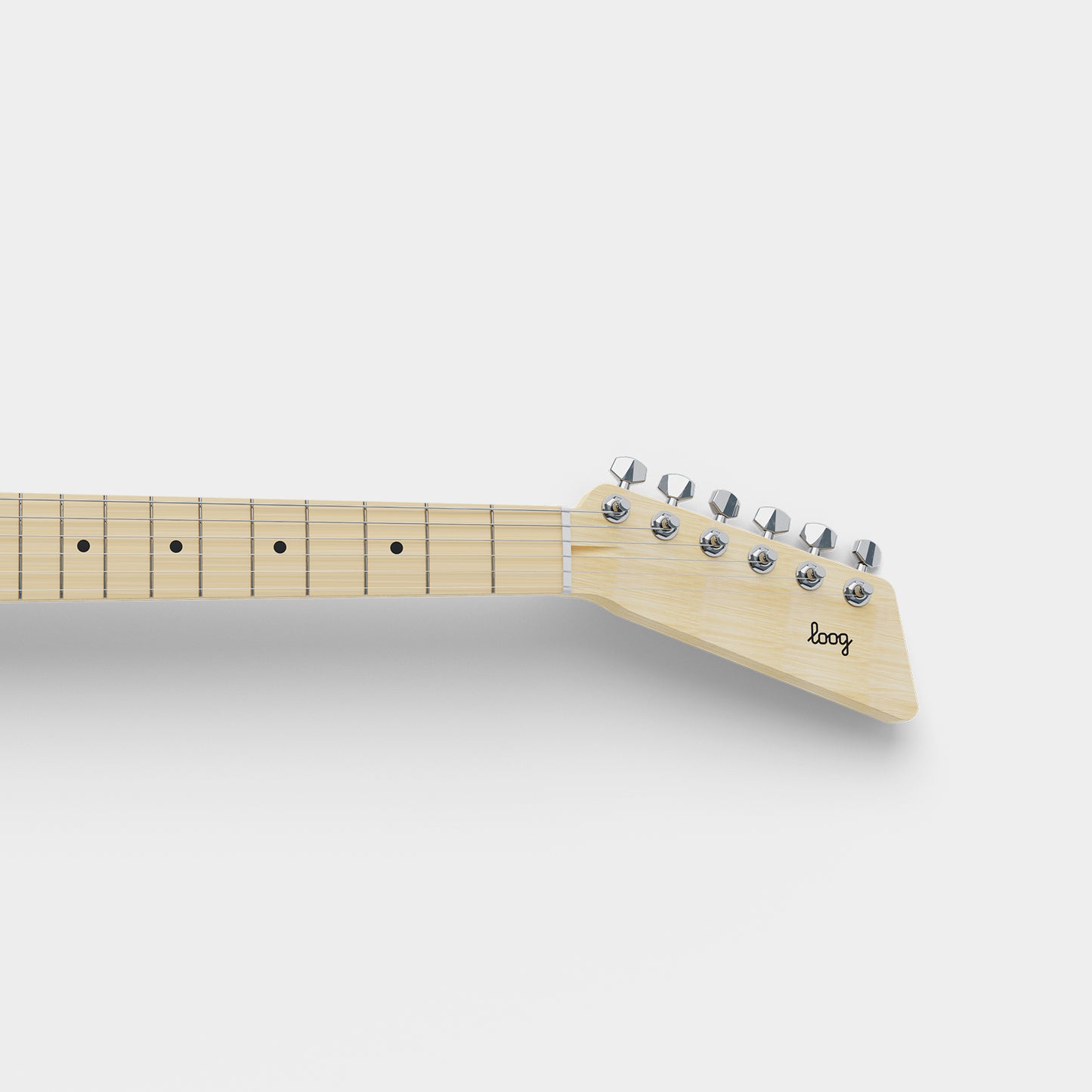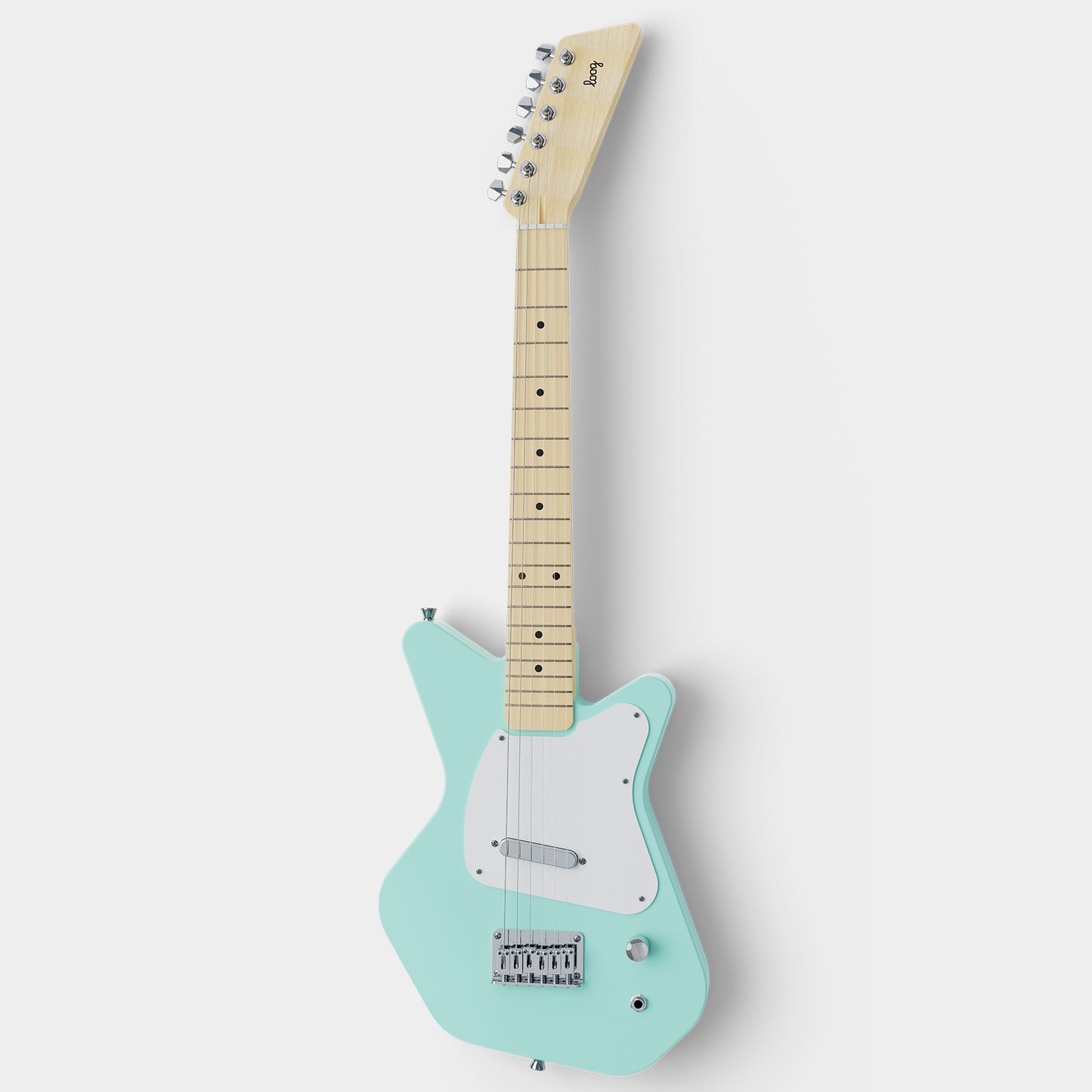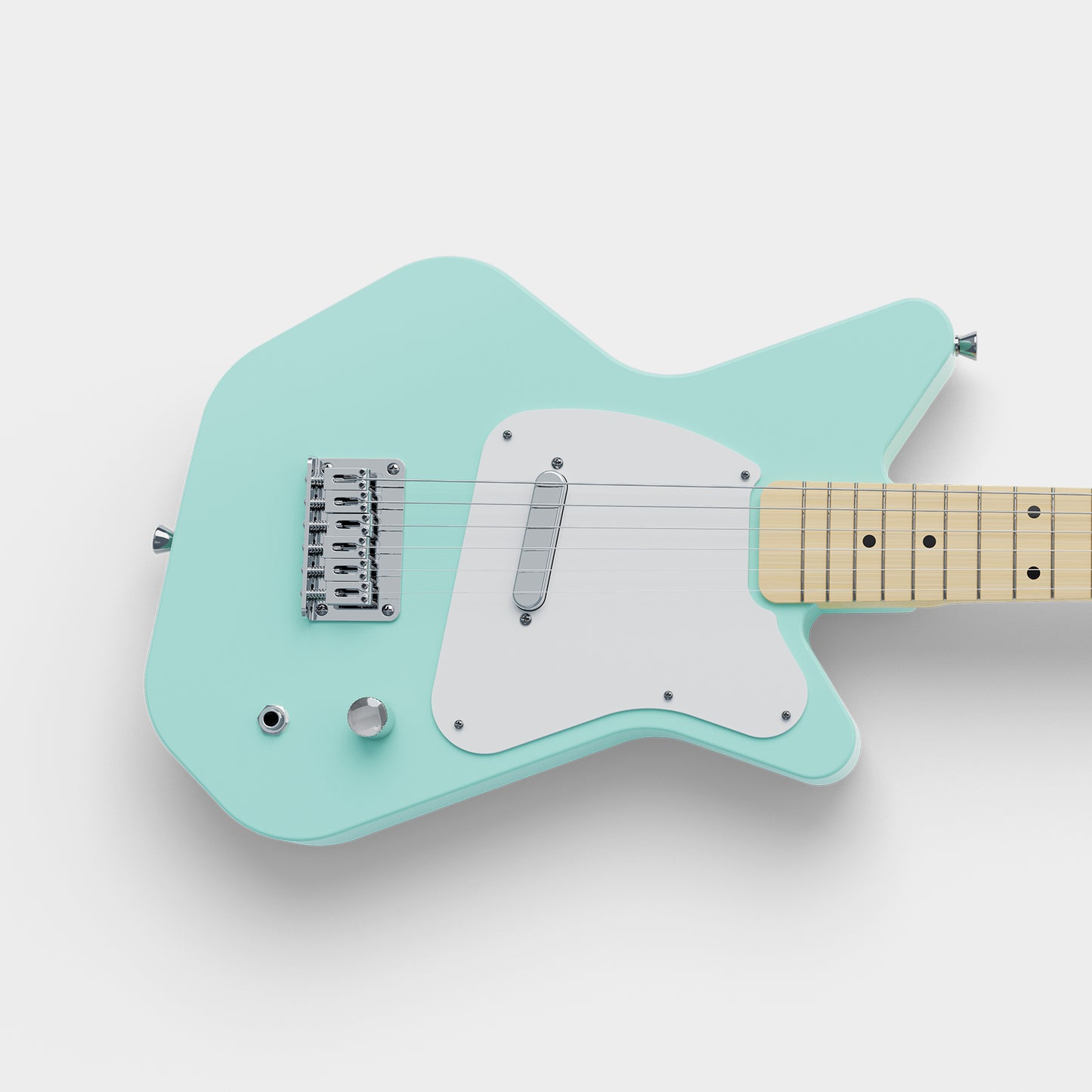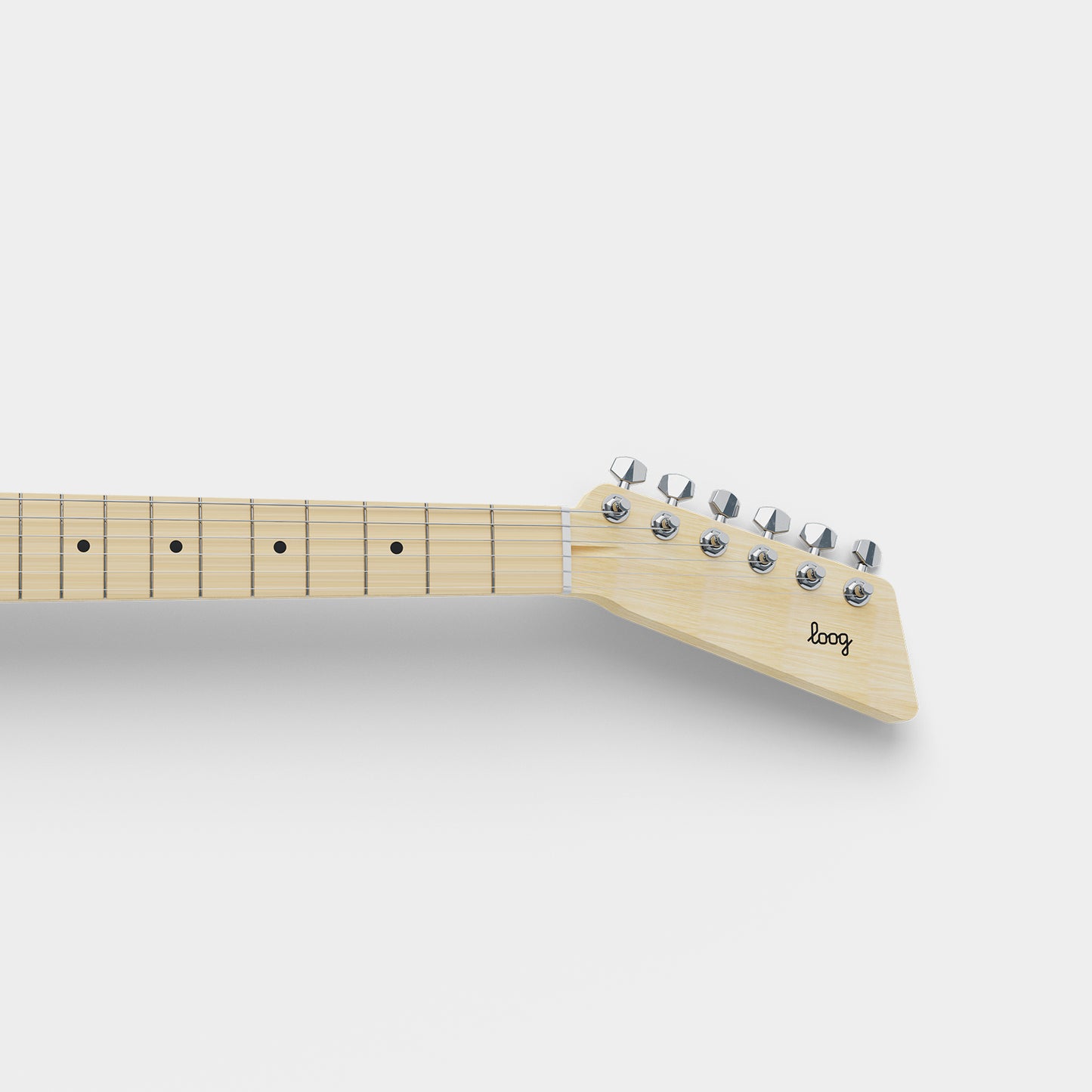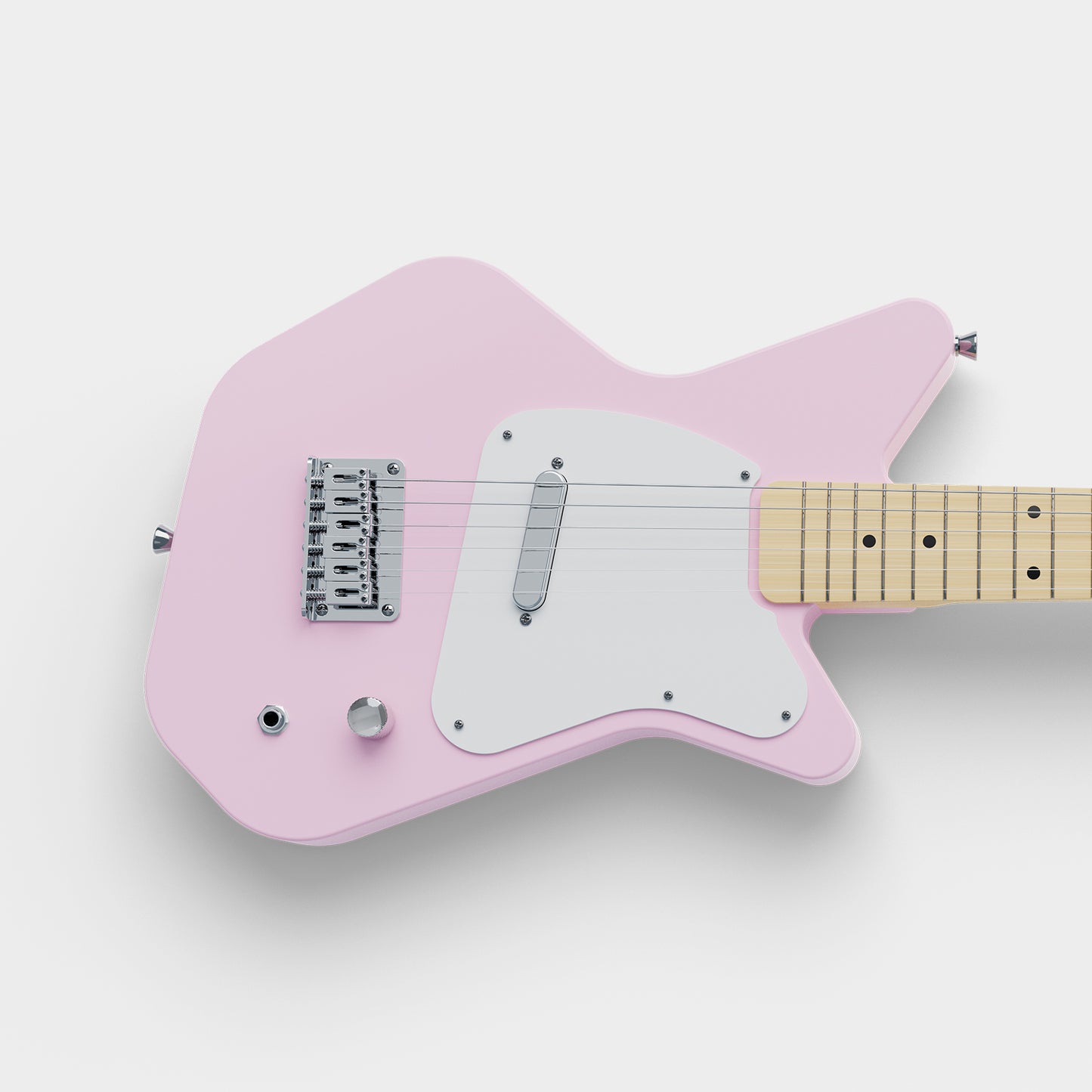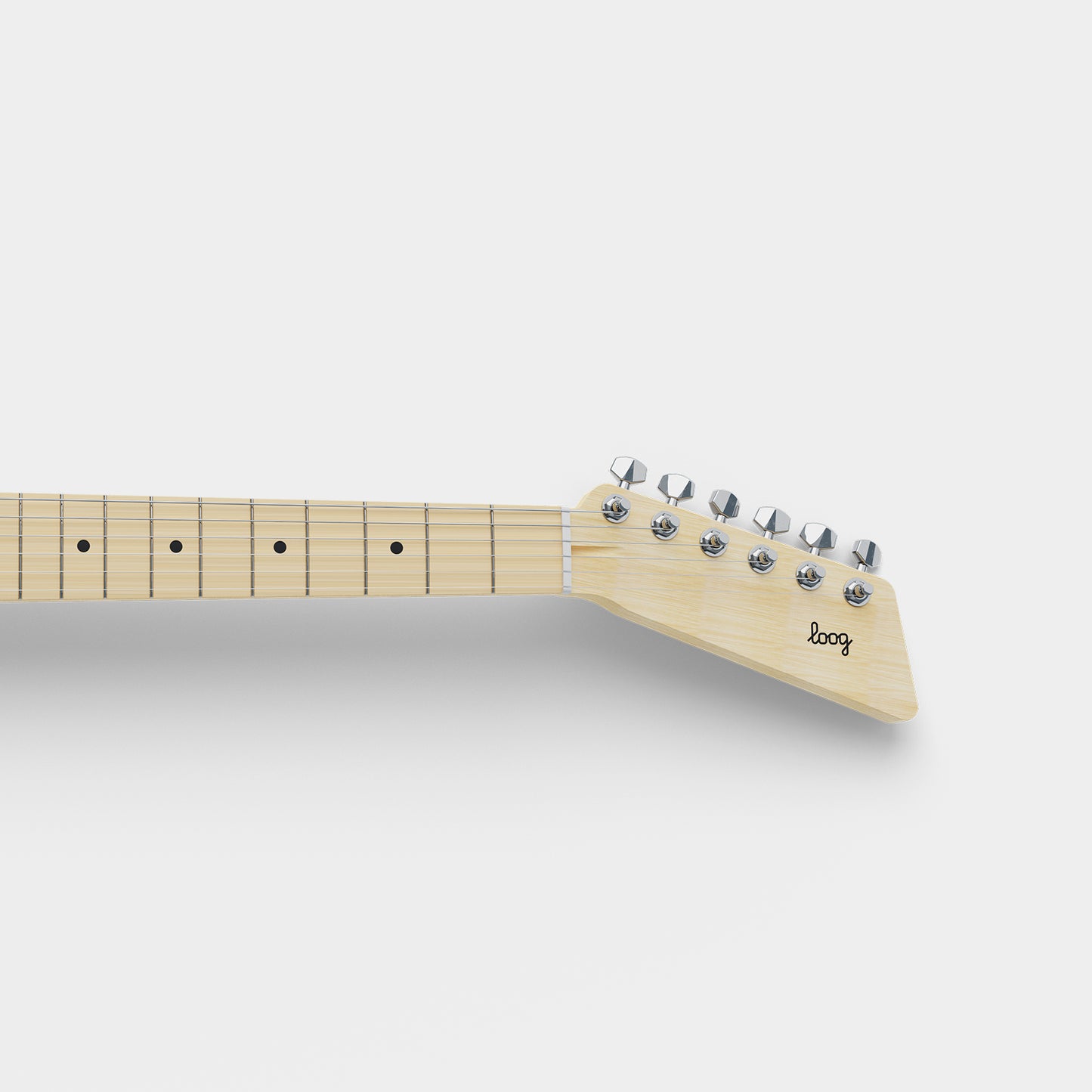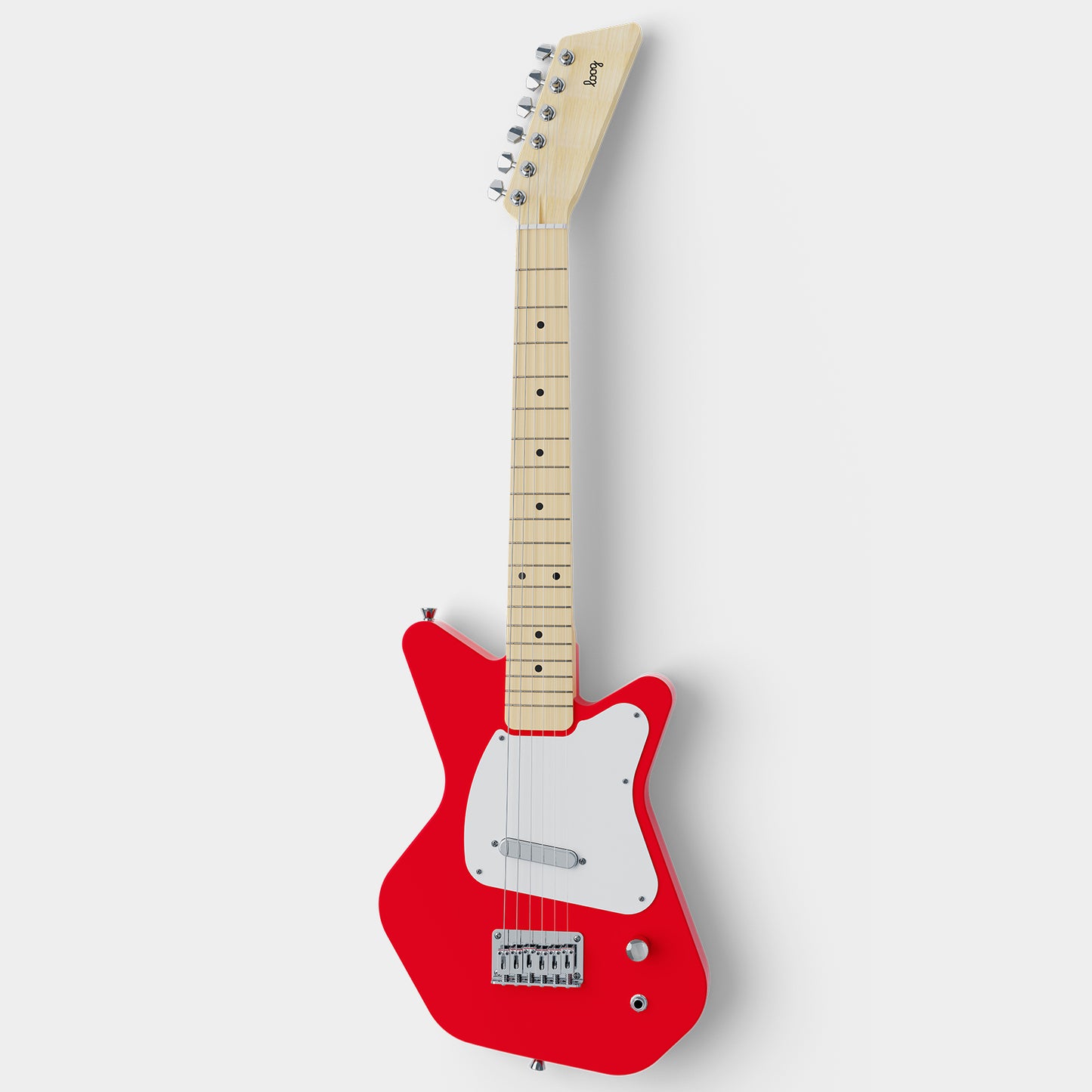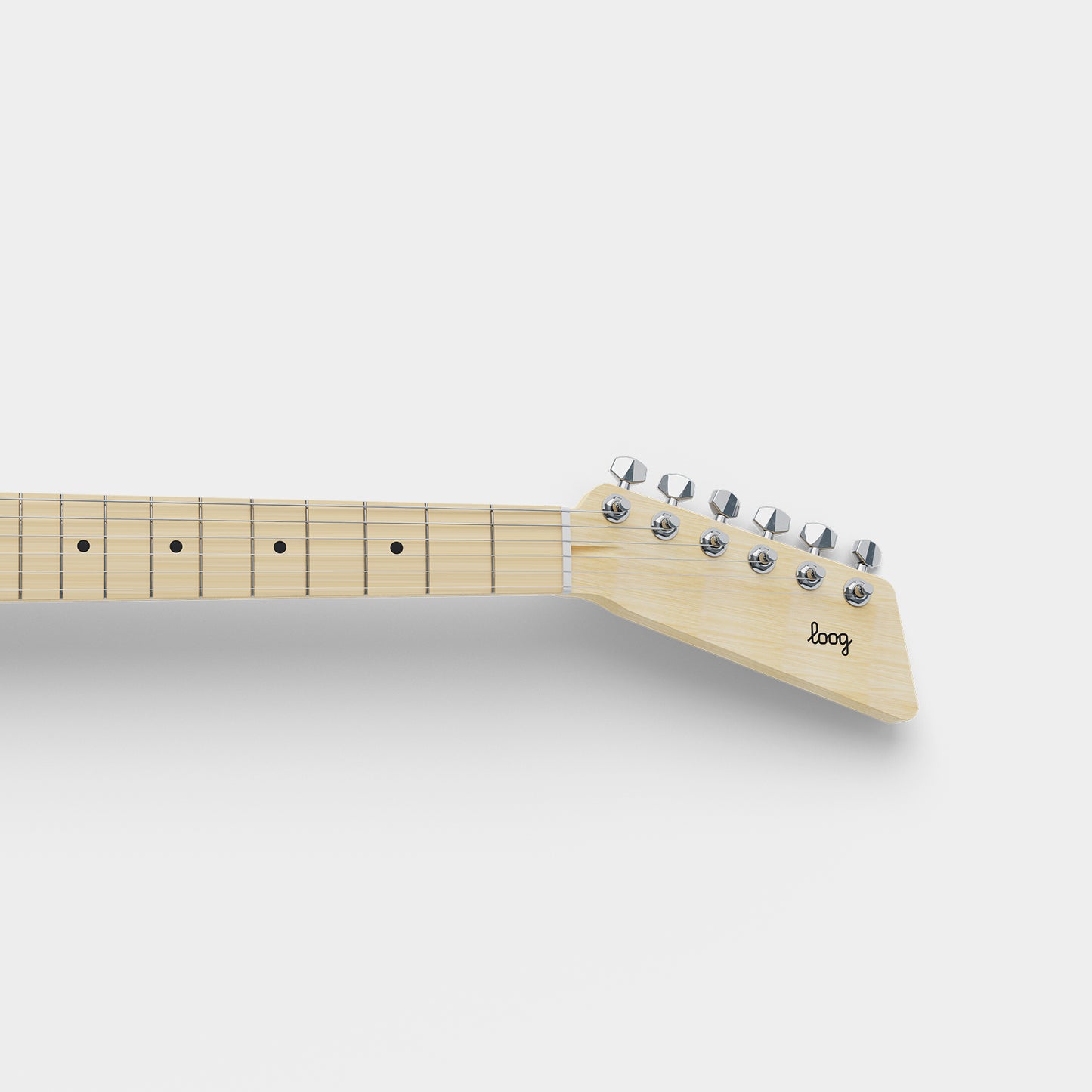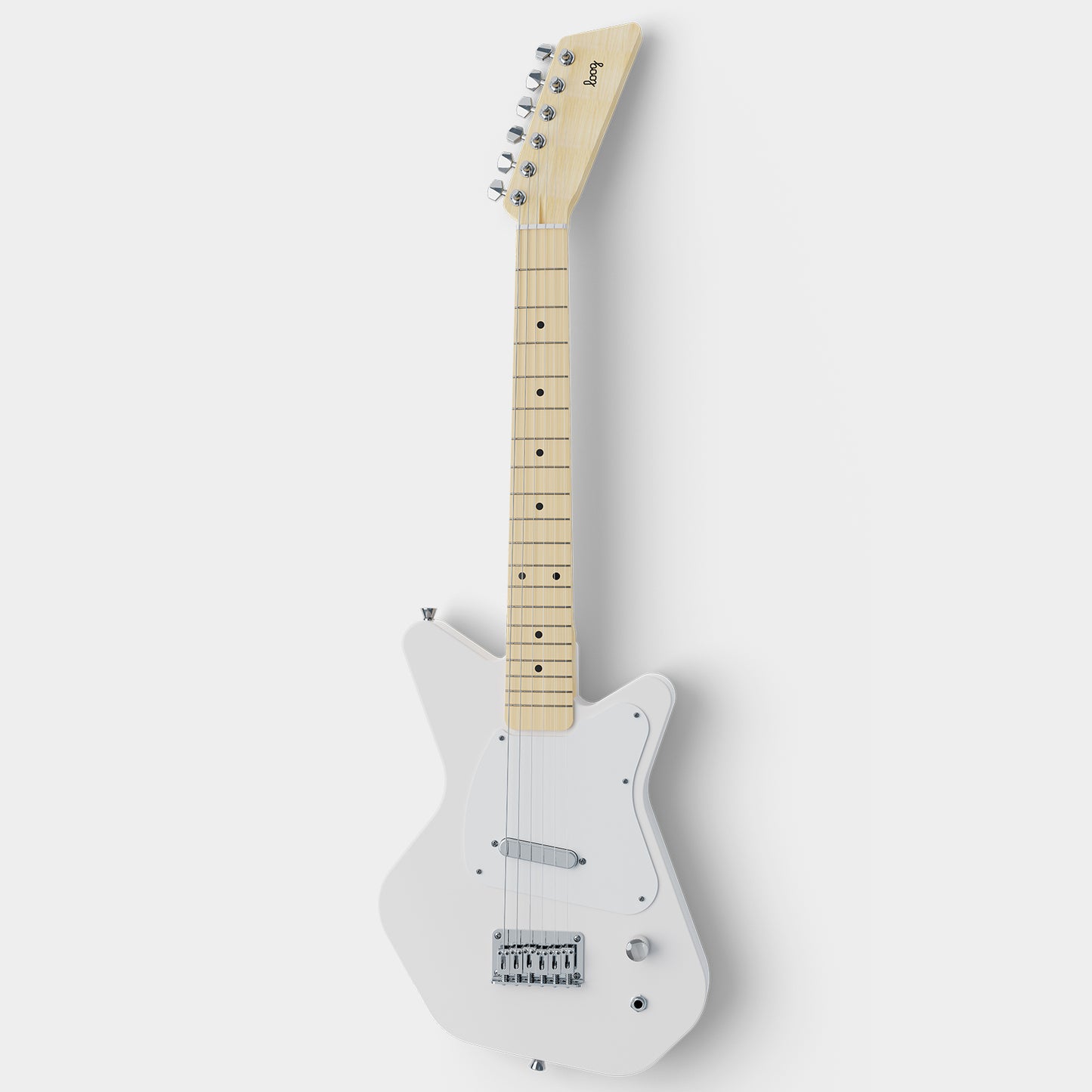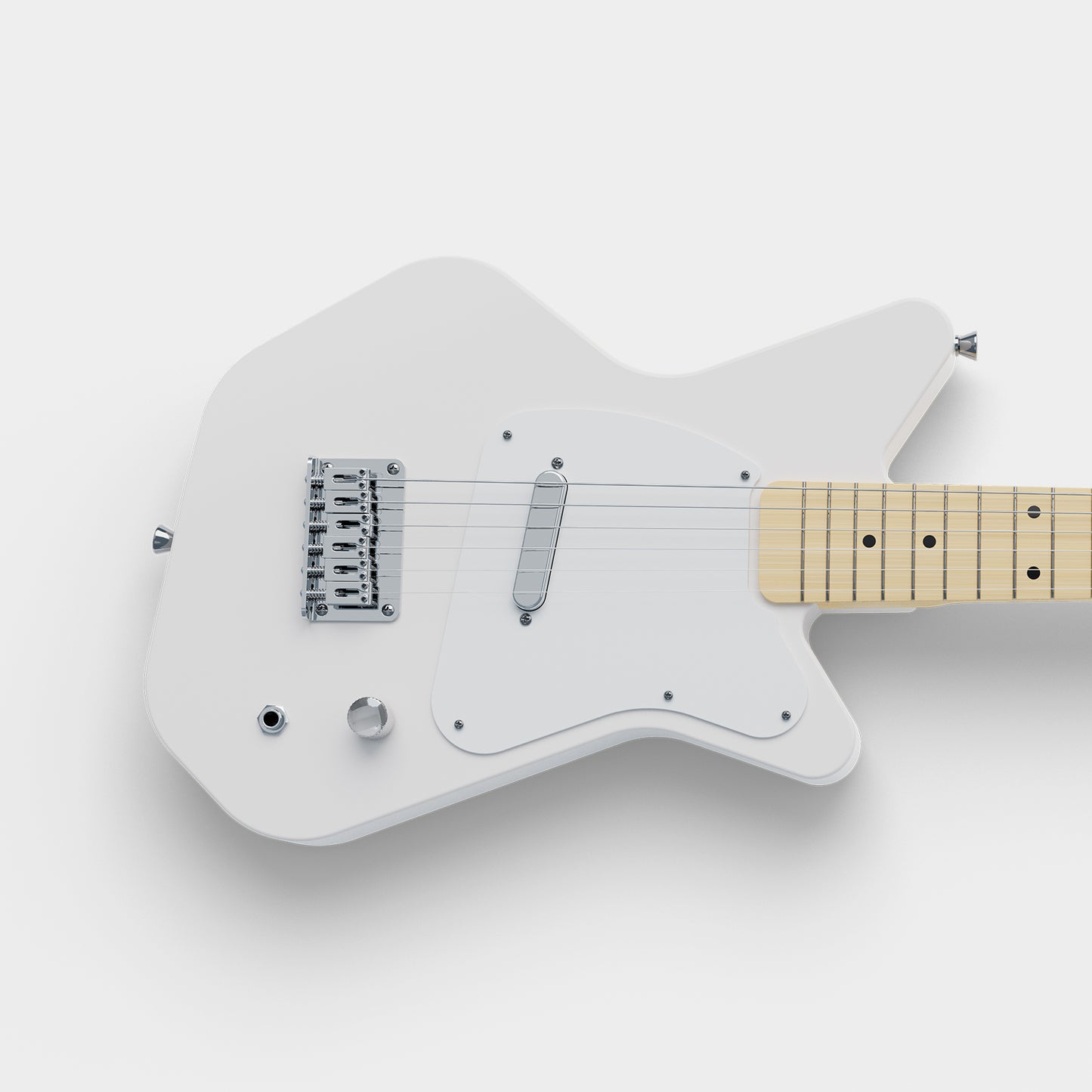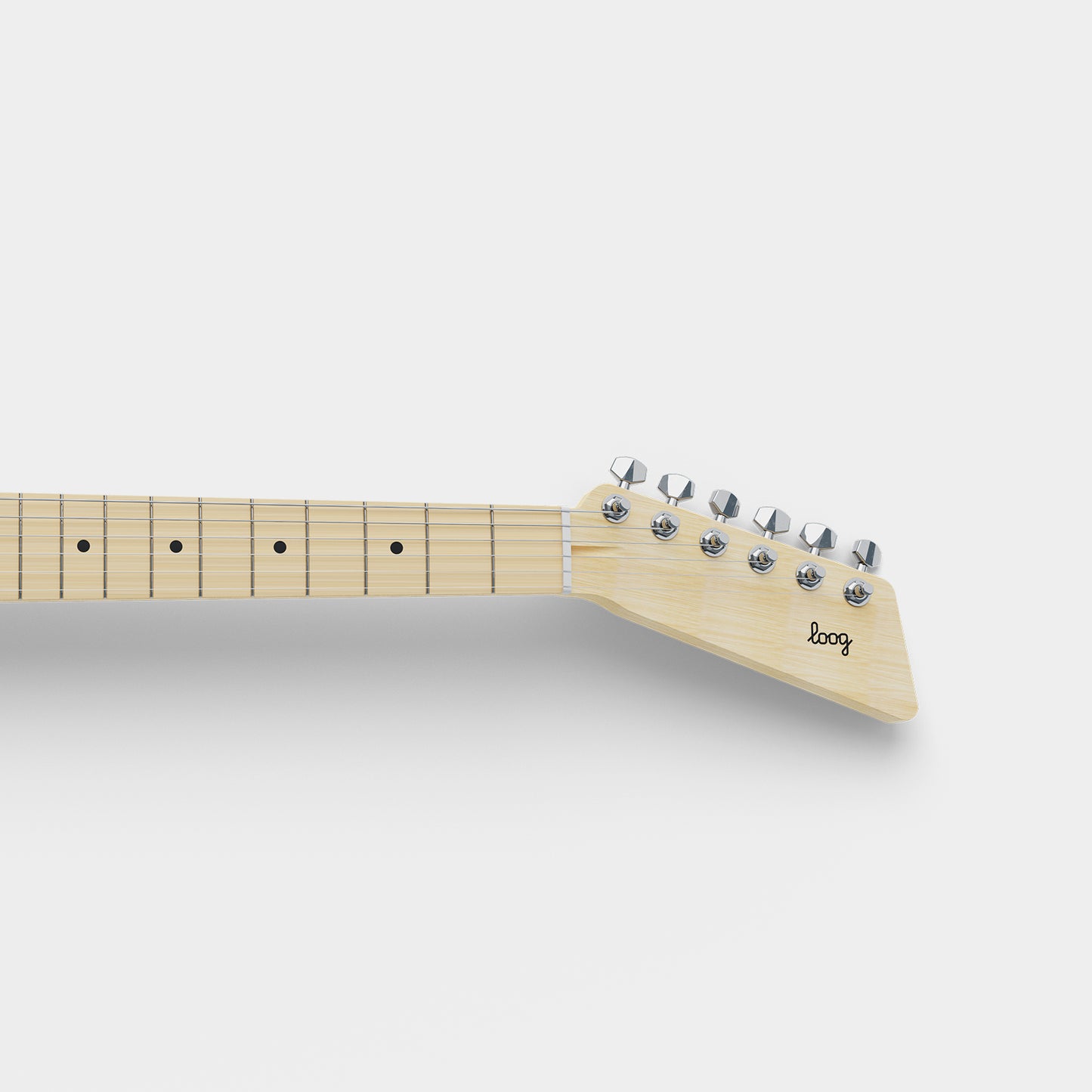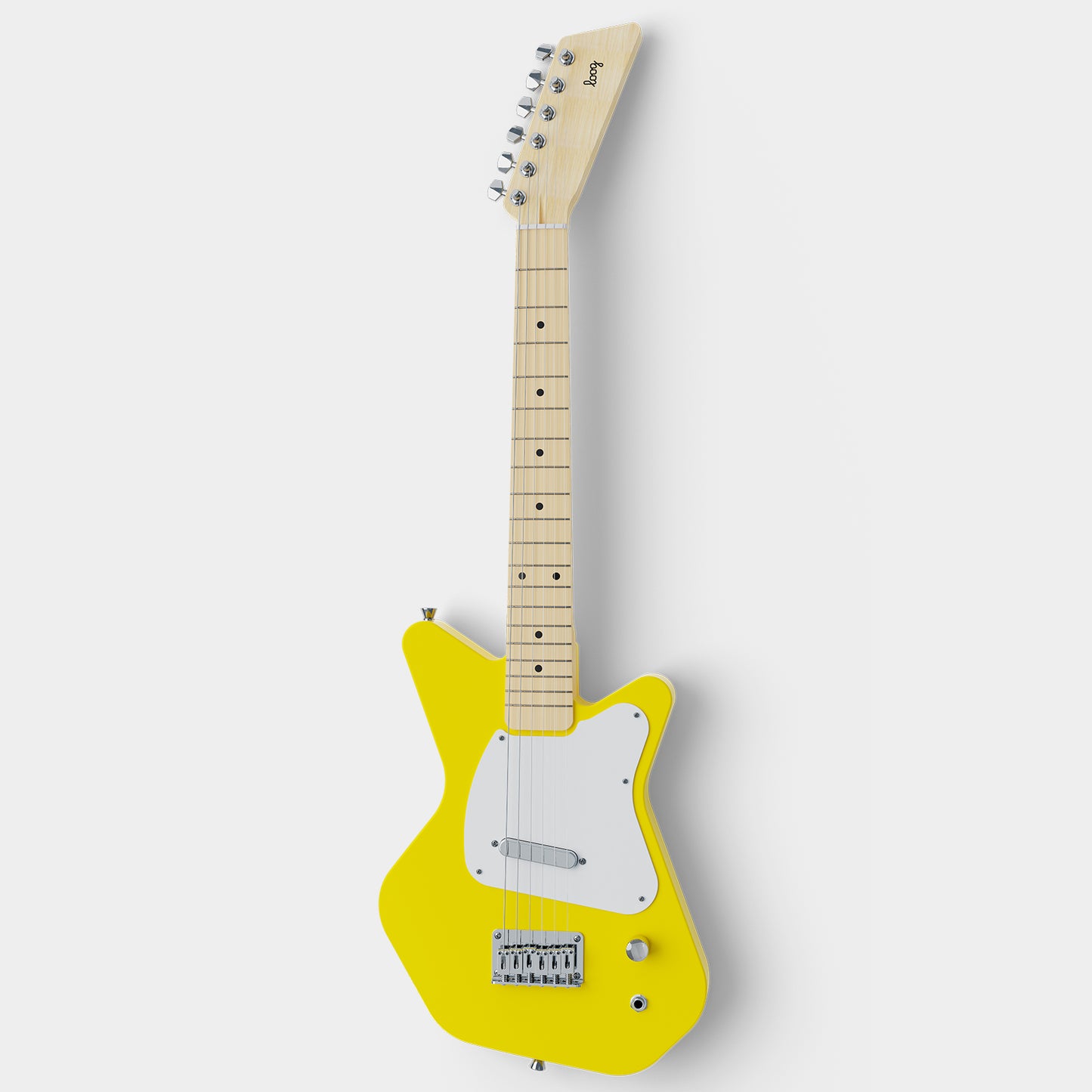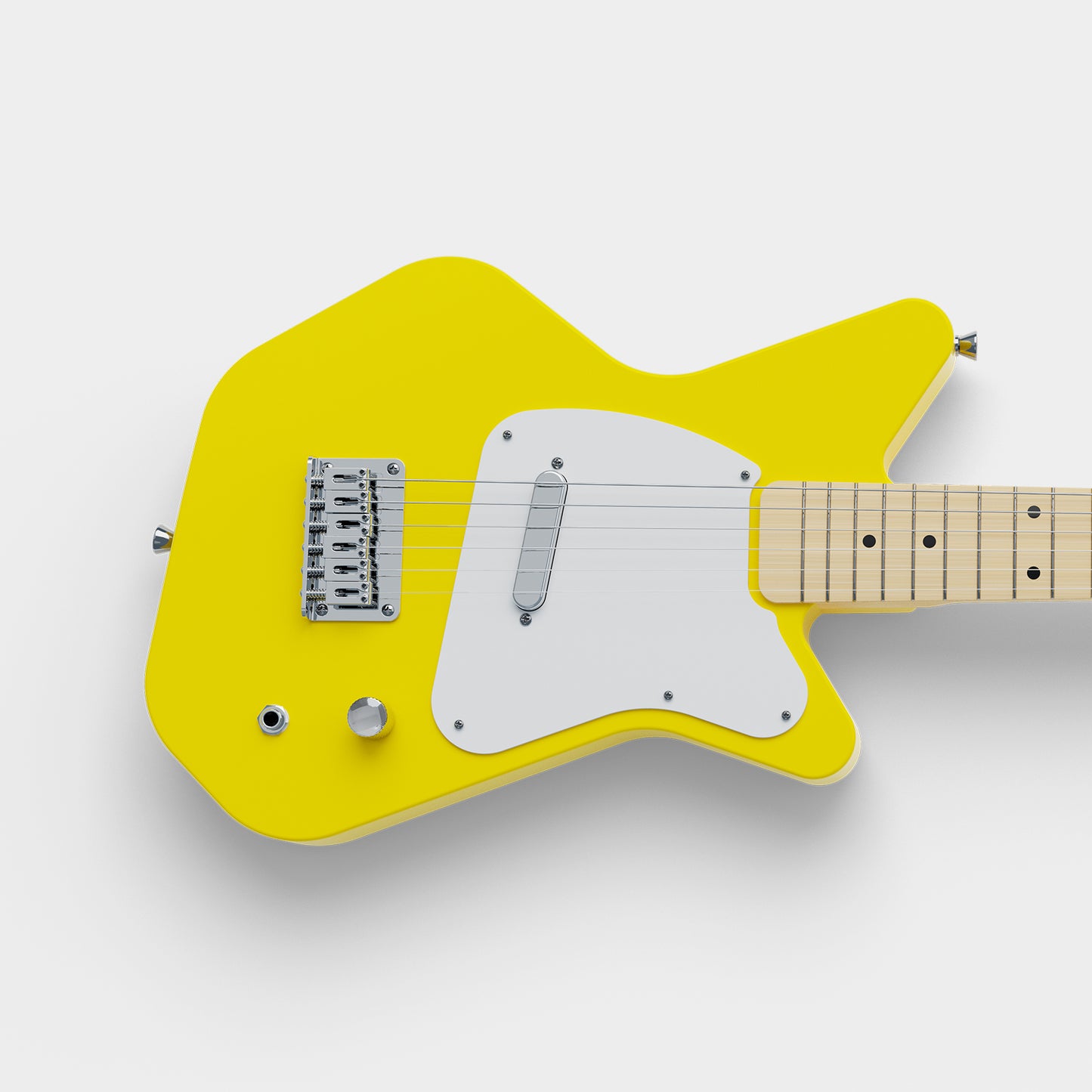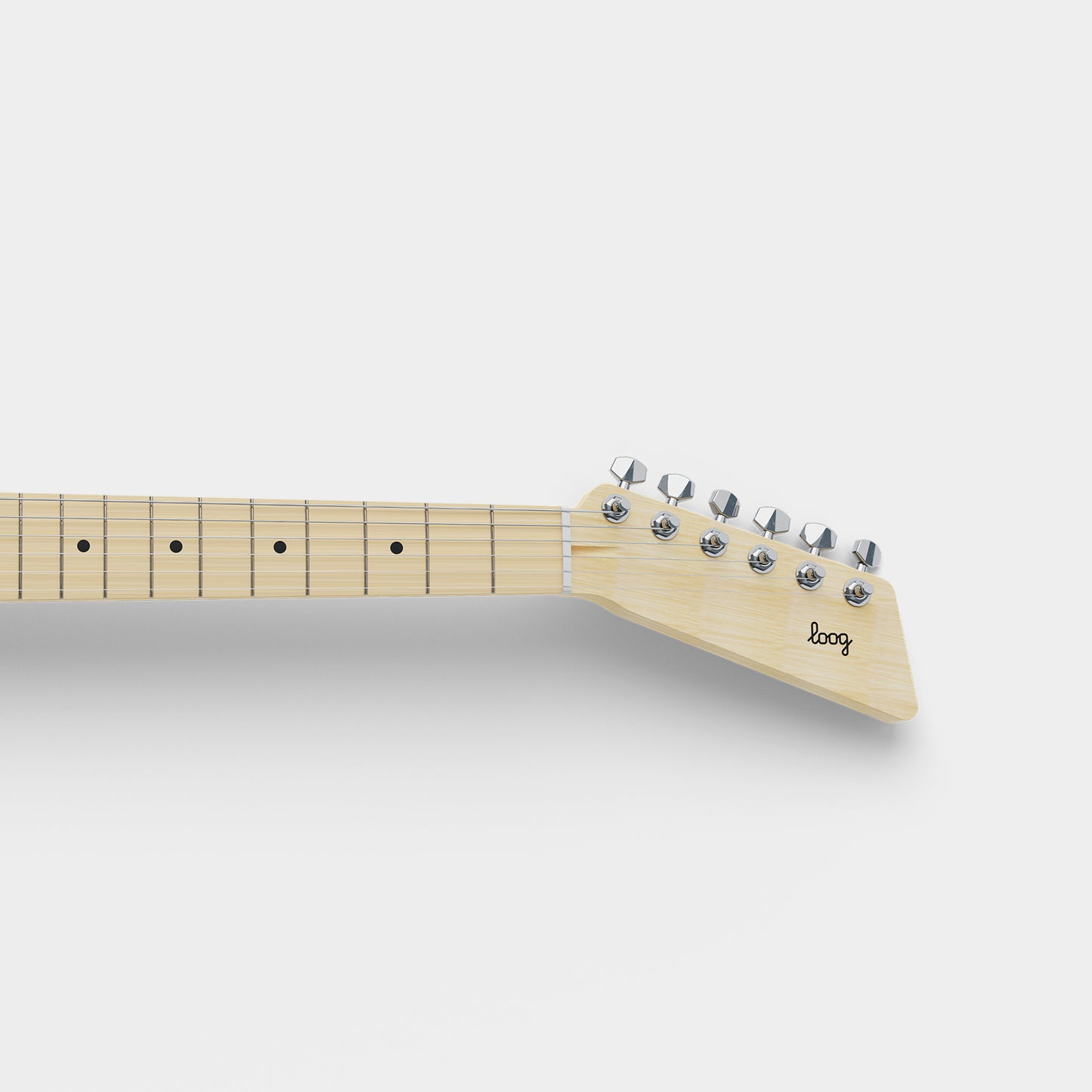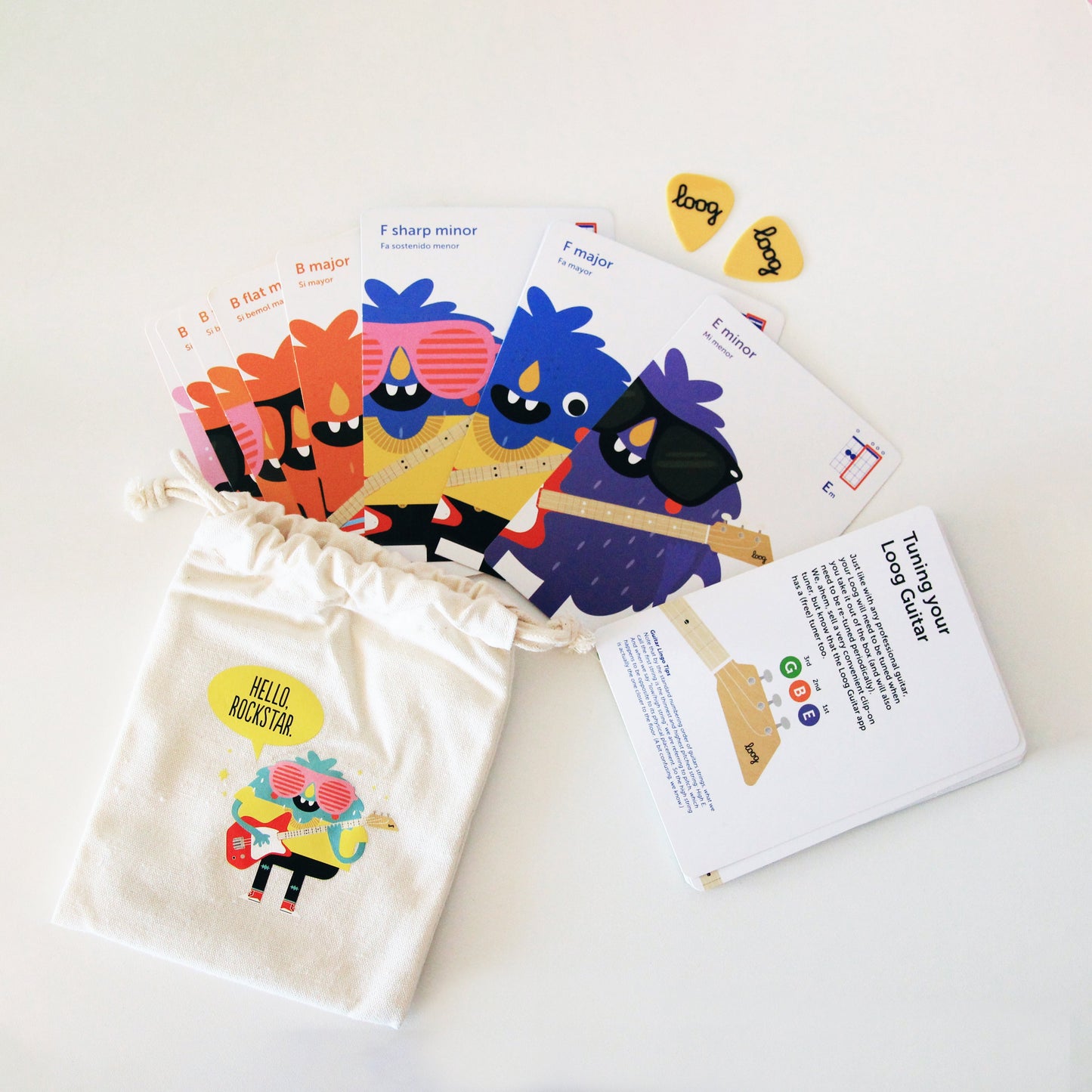 Collapsible content
WHY LOOG

We offer what we (and others) think is the best guitar for children. But it is true that there are many other options, some costing much less than a Loog. So why Loog? Most guitars for kids are simply cheap, small guitars. And because they have six strings anyway, the neck is still too wide for a child to play comfortably - let alone easily. Plus, cheap guitars tend to be cheaply made. It makes sense to avoid spending a fortune on a beginner's instrument, but by going with really bad quality, chances are your kid won't feel engaged enough to play.

So what about ukuleles? Ukuleles are great - if what you want is a ukulele. The problem is that many people end up buying a ukulele because what they want is a small, portable, easy-to-play guitar. And if that's what you want, we think a Loog is better suited for you.

Last but not least, when you get a Loog, you get more than just a guitar: you get an instrument bundled with a learning app, flashcards and video lessons. So when it comes down to value, Loog guitars are also a better option.
SPECS

Body: Paulownia
Neck and fingerboard: Maple
Number of Frets: 19
Controls: Volume
Scale: 22.9" (582.0mm)
Length: 33.9" (860.0mm)
Width: 10.8" (272.5mm)
Depth: 2.5" (62.0mm)
Weight: 4.4lbs (2.0kg)
FAQs

Can I play ANY song on a 3-string guitar?
Yes. In fact, a regular chord in a standard 6-string guitar is usually comprised of no more than 3 notes. Loog Guitars allow you to play real chords and any song. It will not sound as full as if it were played with a high-end, concert guitar, but because of that same reason it provides a more approachable experience; more suitable for kids and beginners. 

 

If I learn to play a Loog Guitar, can I then use those learnings to play a regular 6-string guitar?
Yes, playing a Loog is not entirely different from playing a traditional guitar, it is just simpler. Since we use the same first three strings -and tuning- of a six-string guitar, everything you learn on a Loog can later be applied on a standard guitar. The transition is natural and seamless. Likewise, you can buy books or go online to find the chords to your favorite songs, and use those same chord-tabs meant for six-string guitars to play on your Loog. You just need to pay attention to the finger-placement on the first three strings and simply ignore the other ones! 

 

What is the minimum age recommendation for Loog Guitars?
We recommend the Loog Mini for children 3 and up, the Loog Pro for kids 6 and up, and the Loog Pro VI for kids 9 and up. 

 

Is The Loog Guitar only for kids?
Absolutely not. We designed them for kids, but even the Loog Mini is certainly suitable for just anybody who likes to play guitar. We count parents, grandparents and even pro guitarists as some of our most loyal customers.

 

How do you tune a Loog Guitar?
Quick answer: GBE, from low to high.

Loog Guitars use the same first three strings -and tuning- of a six-string guitar. This is why everything you learn on a Loog can later be applied on a standard guitar.

Now, Loog Guitars are all about exploration, so you can also use other string-configurations and tuning if you want to: Open A, Open G… whatever works for you.

 

Do you offer a left-handed Loog?
Not yet, sorry. We have a few lefties on our team and they simply flip the order of the strings, just like Hendrix did. Worked great for him and works quite well for them too :)

 
Should a beginner start with the acoustic model first and only then move to an Electric Loog?
Not really. In fact, some argue that it's easier to start with an electric guitar, because the strings are closer to the fretboard and that makes them more comfortable to play. We suggest going with whatever model you like best.

 

I am interested in purchasing the Loog for a school. Do you offer special pricing for institutions?
We actually do. Please visit our Educators page to learn more.
WHAT'S IN THE BOX

Guitar 🎸
Flashcards 🃏
Picks 💛
Download code for the Loog Guitar app 📱
MORE THAN JUST A GUITAR
🎸 Guitar
📱 Learning App
🃏 Chord Flashcards
👩‍🏫 Video Lessons
🕹 Game-Like Exercises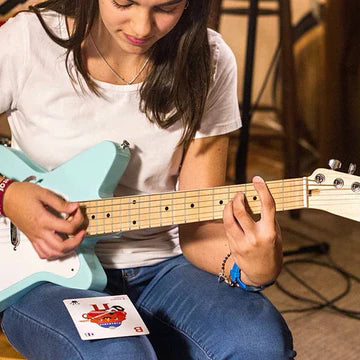 THE GIFT THAT KEEPS ON GIVING
Playing a musical instrument helps children benefit in almost every level: it enhances their cognitive skills while fostering creative thinking and their ability to focus. With Loog, kids are playing and having fun from the very beginning, acquiring skills that stay with them forever.
REAL WOOD. REAL GUITAR.
The Loog Pro VI is small, fun and cute, but it's not a toy: it's a real guitar, made out of real wood, that projects a sweet, beautiful sound that's unbelievable for a guitar of this size and price.
THE LOOG GUITAR APP
The free Loog Guitar app has video lessons, a tuner, and a digital songbook, so you can learn by playing real songs (Beatles, Stones, Taylor Swift and more). It even has an AUGMENTED REALITY feature that allows you to learn guitar using the selfie camera :)
WE ARE ON A MISSION
We started Loog not just to help kids play guitar, but to foster curiosity around music. From Beatles and Prince, to the history of punk rock, to the science of sound waves, to why there are so many metal bands in Finland 🤓
With Loog, kids get to play, learn and fall in love with music right from day one!
IF YOU'RE THINKING OF GETTING YOUR KIDS INTERESTED IN MUSIC, LOOG IS PERFECT.